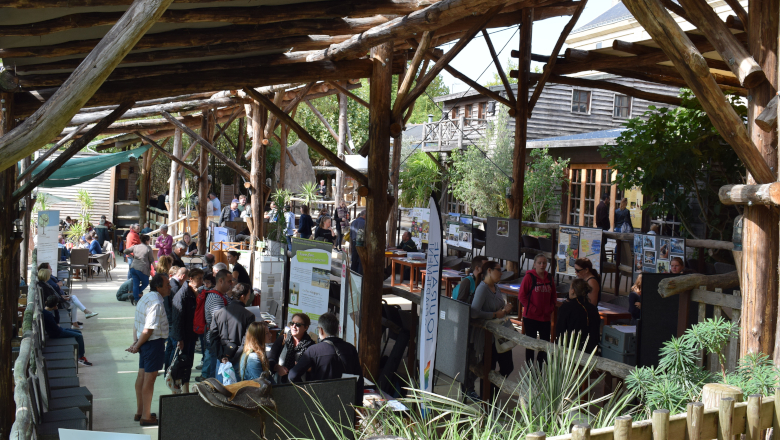 News
September 19, 2022
Saturday September 24, from 10:30 a.m. to 6:30 p.m., the Doué-la-Fontaine Bioparc is organizing its 16th edition of the "Animal and Nature Trade Meetings": a day where professionals in the animal world and those responsible for training related to nature and the environment come to meet people wishing to exercise a profession related to with the animals.
For the first time this year, 30 exhibitors will be present at the stands set up under the lions' hut, at the carnivore crater, in order to answer questions from students, visitors and enthusiasts. Always in great demand, a veterinarian and caretakers from the Bioparc will share their advice with animal lovers, while the curious can discover the work of a CNRS researcher, an ecologist or a nature facilitator. Several schools and training centers present the different diplomas and courses dedicated to the professions of animals, nature or the protection of biodiversity. A farrier will also demonstrate shoeing in front of the animal kitchen at 11:30 a.m. and 3 p.m.
Pierre Gay, the director of the Bioparc, and Olivier Martin, cartoonist, will present throughout the day for a signing session of the comic book dedicated to the conservation of endangered species "Animals and men".
More information on the Bioparc website.
Follow all the news from the Doué-la-Fontaine Bioparc in our "Visit Anjou" section.