Update
by Thibaut Vigneau
On TikTok, a new optical illusion is sparking heated debate among Internet users. This time it's about finding the third animal (very) well hidden in the drawing that you can discover a little further down.
Are you one of the many fans of visual puzzles and other optical illusions that abound on the web? Then this new, rather special challenge should please you. On TikTok, a user responding to the pseudonym @pasillusion shared on June 13 a video presenting a drawing, on which we can see a dolphin swallowing a small fish.
As the Internet user specializing in this type of video explains, the challenge here is to flush out the third animal hiding in the image, ensuring in passing that only 1% of people submitted to this test eventually discover the correct answer. So have you find it ?
Where is the third animal?
Not easy, is it? Because if everyone sees very clearly the dolphin from behind feeding on the carcass of a poor little fry, as well as the boat sailing in the distance in the background, no trace of another form of marine fauna in this drawing.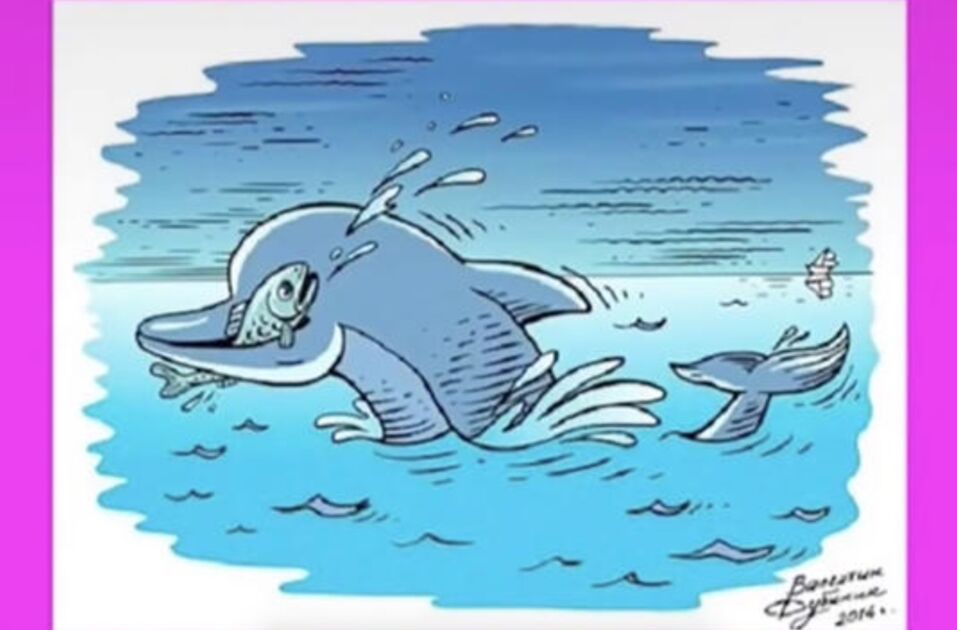 And the answer is…
The third animal hiding in this image is actually a bird. And even several in fact… To see them, users simply have to flip their screen and the whole illusion will then be explained before their eyes.
Because once upside down, the dolphin itself turns into a wide-beaked bird – probably a pelican – also devouring the little fish, no luckier upside down. And a second bird even appears behind the first, much smaller and formed by the dolphin's tail sticking out of the water. Finally, the drawings representing the waves turn upside down into tiny birds that seem to be in the background.